Father's day Weekend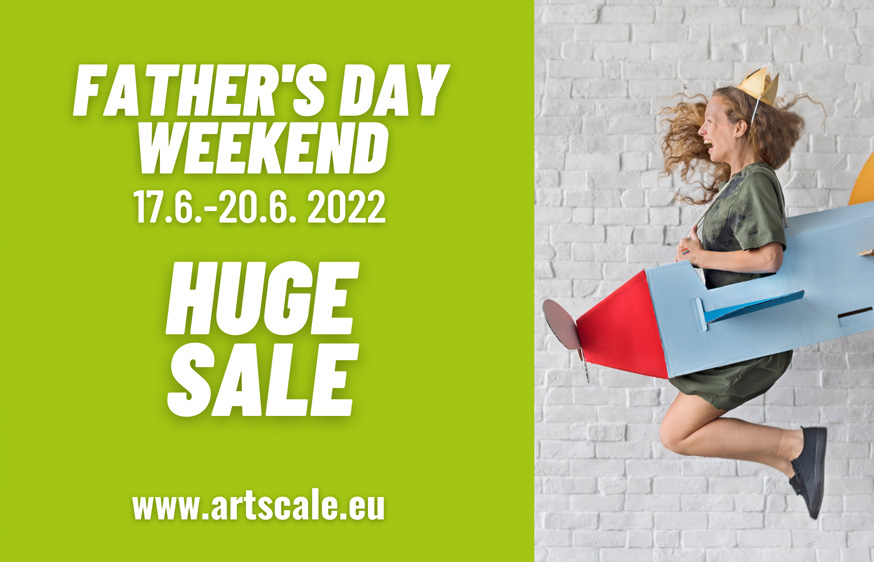 We have included products from Eduard, Special Hobby, Great Wall Hobby, Hong Kong Models, Copper State Models, AZ Model, Kovozávody Prostějov, Hobby 2000, Pilot Replicas, Owl Model, AA Model and also publications from HMH Duke Hawkins series. We have also added interesting kits from Infinity Models, Arma Hobby, Clear Prop, Das Werk and accessories for Rye Field Model kits.
The promotion is valid from Friday, June 17, 2022 to midnight, June 19, 2022.
I hope you will enjoy our promotion and choose a nice gift for yourself or your dad.
Happy Father's Day wishes for the Art Scale team Jindra, Petr, Klára and Hanka.